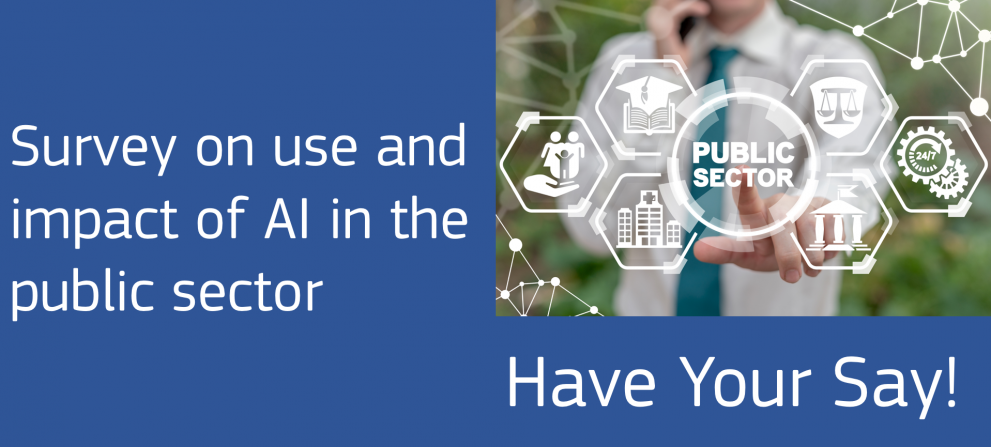 Context
AI-enabled solutions can deliver shorter and richer feedback loops for all levels of governance, providing an opportunity to speed up, improve the efficiency and effectiveness of service delivery.
However we need to understand better the the objectives, driving factors, challenges and impact of any AI-enabled solution applied in the Public Sector. 
Peer Learning
Engagement with relevant stakeholders is of particular importance for a better understanding of the potential use and impact of AI for the public sector. With this in mind, AI Watch has set up and coordinates relationships with relevant Member States representatives and a coordinated pool of experts, drawn from academia, think tanks, and industry working on AI for the public sector.
Through engaging with experts, stakeholders and Member States representatives as part of the "eGovernment Action Plan Steering Board" in a peer learning process, the aim is to gather the information that would not be possible to collect otherwise and have first-hand knowledge on processes and impact creation, as well as identifying suitable case studies for in-depth qualitative and quantitative analysis.
Survey
This survey on the use of AI in the public sector is part of this larger initiative and the information gathered it will help us prepare a roadmap in support of the use of Artificial Intelligence by Public Administrations in Europe. 
Have your say!  
and spread the word to your peers. 
Details
Publication date

11 June 2021

Author